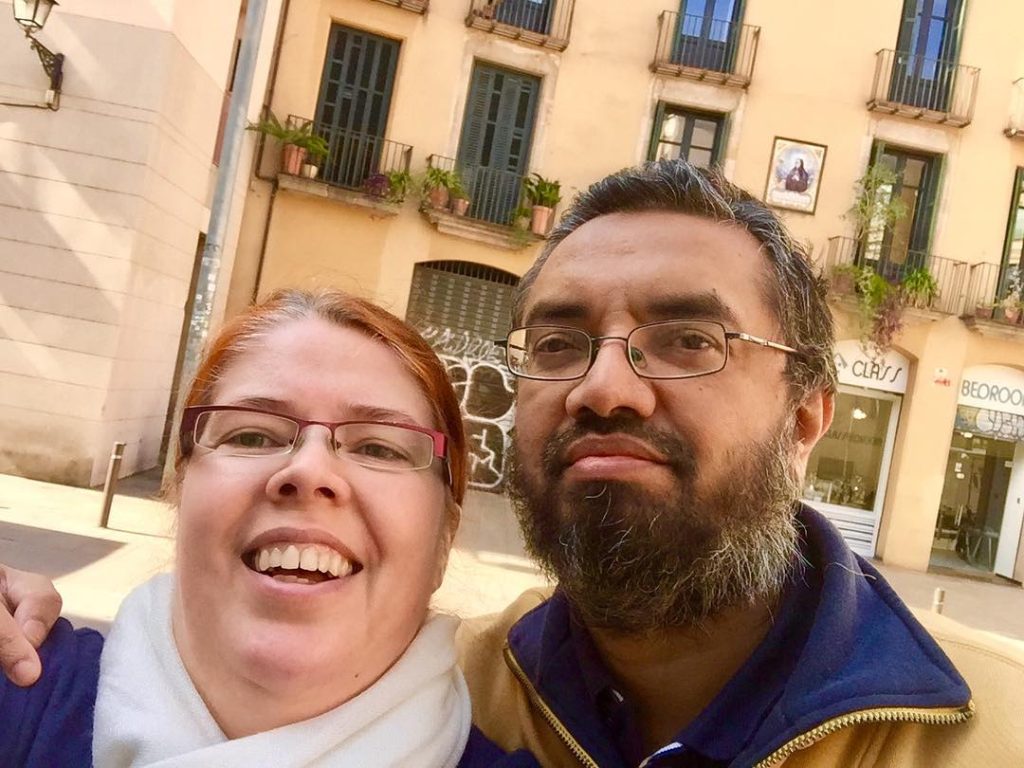 We are Laurie and Fahim 🙂
Fahim is a programmer going back to the very early 1990s. He's worked in a lot of different computing languages and platforms and adapts fairly easily to the next one he tries out. He's currently a mobile apps developer, which he started doing back in, oh, 2009 or thereabouts. Fahim is also a polyglot, fluent to native levels in two or three languages, conversant in a few more, and learning a few more besides that. Fahim is from Sri Lanka.
Laurie is a former accountant turned writer turned admin/digital artist/jack-of-all-trades, master of none. Laurie speaks considerably fewer languages than Fahim at one, although she's working on learning a few more. Laurie is a hobbyist photographer and enjoys cooking dishes from around the world. Laurie is from Canada, the western bits.
Laurie and Fahim met over the Internet in 2003. Laurie flew from Canada to Sri Lanka, where they married and lived for a bunch of years. Since then, they have lived in not just Sri Lanka, but also New Zealand, Singapore, Malaysia, the United Arab Emirates, and France and have spent considerable time in Portugal and Spain. The photo above was taken in Barcelona. They are now living in Canada.
Laurie and Fahim share a love of not just travelling, but also of science fiction and fantasy, food from around the world, and just being silly.
Both Laurie and Fahim will be writing in this blog about things that interest us, be it daily happenings or things that amuse us or the occasional short story or serialized novel. And possibly haikus.